New upload of old show: Mekons as Nelsons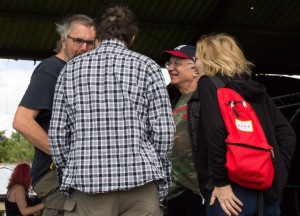 At Mekonville I had the luck to meet Terry Nelson, famed Chicago DJ who was helpful in moving the Mekons to country music and to the USA. We chatted about the Nelsons show, about our radio shows.
As Jon Langford tells the story:
"A DJ in Chicago, Terry Nelson, gave me a cassette tape in 1983. He said, "The Mekons are a country and western band." We thought that was stupid. He said, "All your songs are three chords. Anyone could play them. They're all about being in bars and failed sexual relationships." And he basically said the Mekons are a modern version of Ernest Tubb. We always smiled when we were onstage. He said Ernest Tubb was always very cheerful onstage even though he was singing about misery and death and alcoholism.
I was confused by it because I thought I hated country music. Then I realized that I really liked the stuff on the cassette. The cassette he made me was called Honky Tonk Classics. It was a collection of Merle Haggard, Ernest Tubb, and George Jones, with some Jerry Lee Lewis and Hank Thompson and I think some Kitty Wells and Loretta Lynn." (From Pitchfork)
In 1992 the Mekons had a gig at the Lounge Ax in Chicago where they paid hommage to Terry.
And here's the show: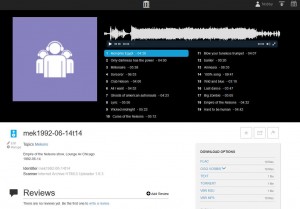 An almost complete list of Mekons shows availabe on Archive.org